Educating students with learning disabilities and behaviors presents many unique challenges for educators. In special education, having an interactive display in the classroom makes a great assistive technology resource for creating an inclusive learning environment.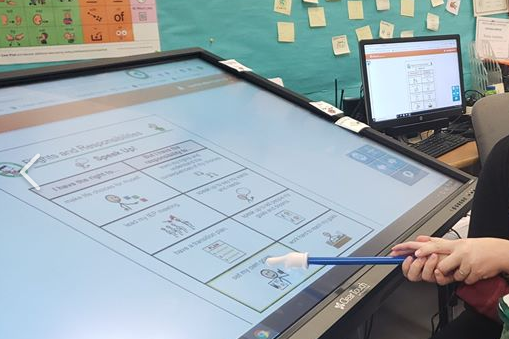 AERO Special Education Cooperative selected the ClearTouch flat panel as an interactive display for all of their classrooms and conference rooms. In the Multi-Needs program, we specifically selected an adjustable stand that tilts from a vertical position to a horizontal table to better accommodate students with visual and mobility impairments. In other programs such as the behavioral alternative program, we became deeply concerned that these new types of interactive displays could potentially be damaged by our students. Through routine stress testing, we learned that the gorilla glass that came with the ClearTouch panel was pretty much indestructible.
Some of the key features you receive with a ClearTouch panel is the Snowflake MultiTeach application, allowing educators to select from many different pre-created online lesson plans. In addition, Snowflake allows teachers to divide the ClearTouch panel into separate quadrants, so that students can simultaneously work on individual activities. The ClearTouch Collage screencasting application was quite impressive, giving students the ability to cast multiple devices to a single ClearTouch panel. When a teacher chooses to set their panel in "master mode", the teacher has complete control of which students can share their screen without other students interrupting. In addition, teachers have the capability to display multiple device screens at the same time allowing students to easily present information to the entire class and collaborate more efficiently in group based learning.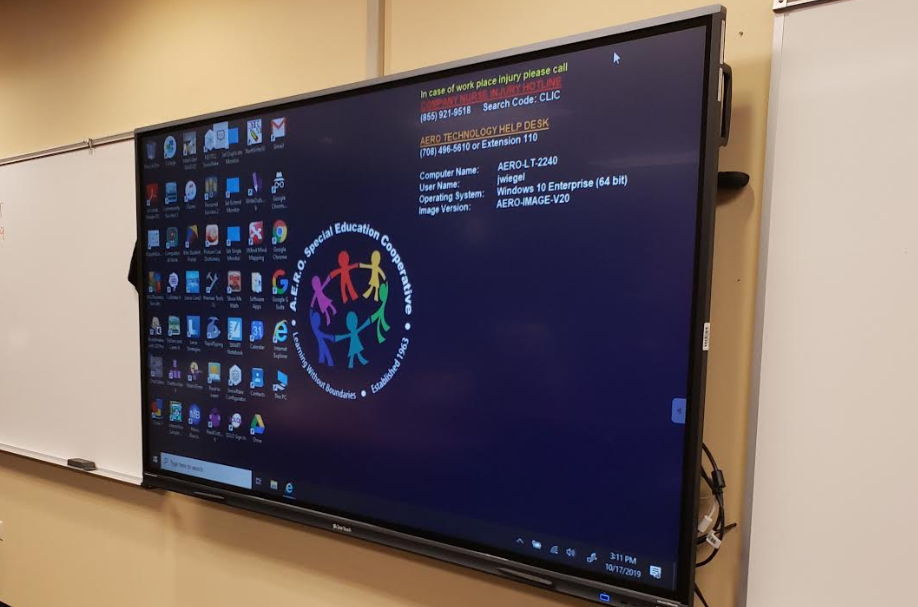 Out of the box, the ClearTouch panel comes in many different sizes ranging from fifty five to eighty six inches, has a built in Android operating system, built in user friendly educational widgets, cloud based remote management, pens, twenty points of touch, wireless and ethernet network connectivity options, three HDMI ports, audio and HDMI output, built in stereo speakers, two USB ports for dual port interactivity, advanced screen casting capabilities, Snowflake MutltiTeach application with no annual subscriptions, a wall mount bracket, and a five year warranty. Additional accessories are available including 4K panels, cameras, mobility stands, and built in PC options.
Overall, we found that switching to ClearTouch from our previous interactive solution drastically decreased the amount of service tickets and professional development required for supporting interactive technology throughout the cooperative. Our paraprofessionals, related service staff, and teachers have embraced the new technology changes and improvements to their classroom learning experience. ClearTouch has also recently received ISTE's Best of Show award for Tech & Learning at the 2019 conference. If you are in the market for purchasing a new interactive display, I would highly recommend evaluating ClearTouch for its ease of use and powerful capabilities
Feel free to contact me with any questions: Jason Wiegel (jwiegel@aerosped.org)