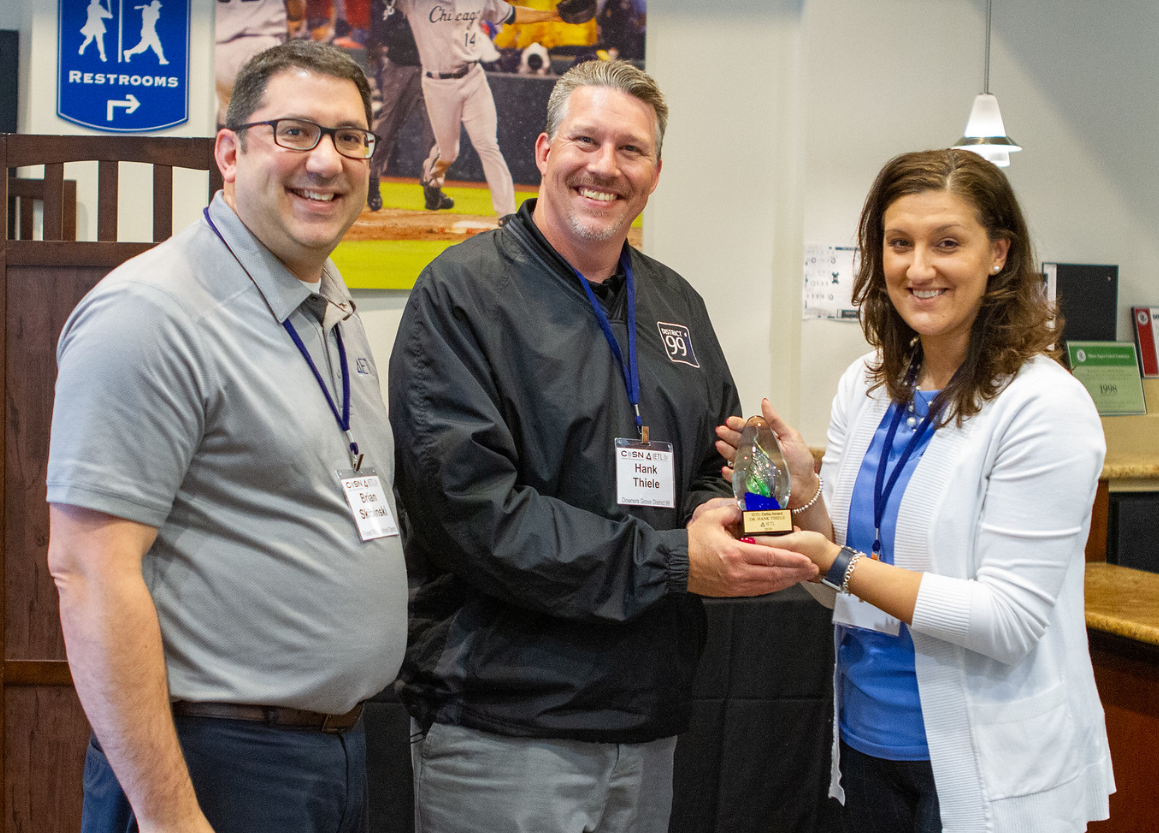 Hank started his career as a high school science and music teacher as well as serving as a technology coordinator! Talk about being the master multi-tasker! When Hank became an Assistant Superintendent for Technology and Learning in the 2007-2008 school year, he contacted Google about using the Google Apps for Education Suite at Maine Township High School District 2017. As a result, Maine Township became Google's FIRST EVER K-12 partner! Thank you Hank for making that phone call 12 years ago!
Throughout the years, he has been a featured presenter at conferences such as T+L, IETC, ISTE, ICE, for Google and Follett, and for many government agencies across Illinois. He was a co-founder of the Illinois Google EDU K-12 user group and has been a champion of schools in Illinois transitioning to Google Apps for Education.
When he had down time he also served on the Illinois Computing Education (ICE) Conference Committee as Co-Chair and was a board member of Illinois Chief Technology Officers (ILCTO), now IETL. Hank is a Google Certified Teacher, Administrator and Trainer and has taught for the Google Teacher Academy.
Now as Superintendent of Downers Grove Community High School 99, Hank has tackled new challenges keeping students at the center of his focus. Creating the much-needed district-wide Master Facility Plan focusing on safety and security, accessibility, modern learning space and maybe most importantly air conditioning!  One of Hank's attributes is that he is approachable and with this Master Facility Plan he worked with the staff, students and the community for support and in January 2019 received board approval.
When IETL created the Delta Award, we wanted to award an outstanding technology leader who is a beacon, calling people to transform learning for all students. On behalf of the entire IETL Board, Hank we could not think of anyone who has been BETTER champion in leading technology integration in public education.
Article Written By: Brian Skibinski